1944 D-DAY and Normandy landing heroes from Johnson County, MO.
If you have names and or pictures to add please let us know. email below
Killed in Action in Normandy Action
Pvt. Marvin L. Hayhurst KIA July 24, 1944, Normandy, 47th Infantry, 9th Division, Purple Heart, Combat Infantryman Badge, American Campaign Medal, World War II Victory Medal. Marvin Lee Hayhurst (son of James Isac Hayhurst and Eliza Jane Hunt) was born February 15, 1922, in Leesville Missouri, and died July 24, 1944, in St Lo, France, WWII, Buried St. Laurent-sur-Mer, France. Entered service Warrensburg, MO.
PFC Charles K. Talley, Holden, MO
PFC Charles Kenneth Talley, KIA, Normandy France. Birth: May 22, 1920, Death: Jun. 28, 1944. Holden, MO. 314 Infantry 79 Division
World War II
Parents: Thomas Gaines Talley (1878 - 1958)
Elizabeth Mae Gann Talley (1885 - 1964)
George Leslie Talley (1906 - 2002)*
Alma Elizabeth Talley Hite (1910 - 1973)*
Charles Kenneth Talley (1920 - 1944)
Survivors of D-Day Invasion 6 June 1944
Dr. (Capt.) T. Reed Maxson (and he was in the Battle of the Bulge).
Arnold Hibdon
Pvt. Arnold Hibdon went ashore at Normandy on D-Day and received the Purple Heart and four Bronze Stars. He enlisted

09-21-1943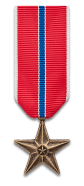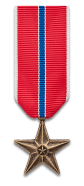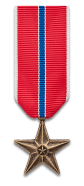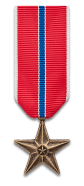 CMSGT Lee Bodenhamer, Jr. entered the Army Air Corps on April 13, 1943 age 18. His first mission was D-Day, June 6, 1944. He served as a tail gunner on the B-24 and B-17 heavy bombers and completed 30 combat missions over Europe. 860 Bombardment Squadron, Heavy. His last mission was Christmas Day 1944.
Clinton Earl Coonrod, D DAY +2.
Colonel John Marr
Approximate Casualties of the Allied Armies by Sectors, Normandy, 6 June 1944
Dr. T. Reed Maxson....World War II Medical Corpsman,
413th Antiaircraft Battalion, 51st Combat Engineers Battalion. Was born November 6, 1913 in LaHarpe, Kansas. He graduated from the University of Kansas Medical School in June 1942, joined the military at Carlisle Barracks in Pennsylvania, being there for two months at the field medical officer training facility and then sent to the 76th Infantry Division in September 1943.Was transferred from there to the 413th Antiaircraft Battalion at the port of embarkation. Spent eight months in England prior to D Day. Made the D Day landing at Omaha Beach. Was injured at the landing by being hit with a land mine but had no serious injuries.
Capt. T. Reed Maxson, Center, D-Day, Corpsman.
Later on, he was the main physician stopping the Polio Epidemic in Warrensburg, Mo in the 1950s
Proceeding through France going around Paris up to Liege, Belgium, headquarters was in Herstal, Belgium. Was there two weeks when he was transferred to the 51st Combat Engineers Battalion who had lost their physician. They were in Marche, Belgium during the Battle of the Bulge about 35 miles from Bastogne and were surrounded in that area, as was Bastogne. Had their field medical station in the basement of the headquarters building in Marche, Belgium.
The medical station was moved out to the country and set up in a farm home. They could not get any wounded out for a week because German tank units that were behind their position. The Belgium farm family was very helpful, the farmer's wife took their 10 in one ration and with food of her own, fed the wounded and medical detachment as well, she helped with wound dressing and nursing of eight wounded America GI's.
Their 51st Combat Engineers Battalion which held a river line all during the Battle of the Bulge moved rapidly after the German Panzers were defeated, through Germany to the Bridge of Remagen area on the Rhine. Engineers Battalion built a pontoon bridge about two miles north of Remagen Bridge. This was the bridge that got US troops across the Rhine after the bridge collapsed at Remagen. In rapid order, US troops then crossed the Danube and ended up inside Austria when the war in Europe was over.
Discharged at the rank of Captain, his honors included
the Purple Heart, Unit Citation US Battle of the Bulge, French Unit Citation Battle of the Bulge, Belgium Unit Citation, Croix de Guerre Silver Star, Five Battle Stars, D-Day Landing Battle of Europe and individual D-Day landing Citation, treating wounded under fire.
"Capt. Reed Maxson Wounded On D-Day Capt. Reed Maxson, a member of the medical corps and attached to an anti-aircraft unit, was wounded in France on D-day according to information received by his mother, Mrs. Hazel Maxson. In a letter to mother Capt. Maxson said that eardrums were ruptured and his eyes injured by the explosion of a land mine. He also assured his mother that be was well on the way to recovery. He has been awarded the Purple Heart. Capt. Maxson is a doctor and has been in England since last November. Capt. Maxson wrote several letters to his mother after D-day and to the one revealing that be had been injured."
Colonel John Marr was born in Johnson County Missouri in May 1918. He was drafted into the Army and entered service in June 1941. When he became aware of a new, specialized unit, the paratroops, which would give him twice his monthly pay, Marr decided to join up. After earning his jump wings he went to Officers Candidate School where he became a Lieutenant. He was assigned to Company G of the 507th Parachute Infantry Regiment and on June 6th, 1944 he was dropped behind the enemy lines with the 82nd Airborne Division. Lt. Marr saw action almost immediately after landing near Ste.-Mère-Église where he was involved in what is seen as the costliest small-unit action in United States Army history, at the Battle of the La Fière Causeway.
After his fighting in Normandy, Marr was put in command of Company B of the 507th during the Battle of the Bulge and continued to lead the company as it was the spearhead for Operation Varsity, the crossing of the Rhine River, on March 24, 1945. He returned to the US in September 1945 and continued his career in the Army, earning his Army Aviator wings and eventually commanding the 17th Combat Aviation Group in Vietnam and earning a Distinguished Flying Cross. Marr retired with the rank of Colonel in January 1974 after more than 32 years of service to his country. When John Marr was in high school he attended College High School. As a senior he weighed 140 pounds and was a star player in football. John Marr fought in the Vietnam War. While he was in the Vietnam War he received two Silver Stars and one Bronze Star.
He received these stars for his heroism. He was also awarded the British Military Cross and the French Fourraguerre. John Marr was also the commander of the 17th Combat Aviation Group. He was also an Aviation Officer for the First Field Force in Vietnam. He had six years of army aviation. He also had a Pentagon assignment as Assistant Chief of Staff for Army Aviation Force Development. Col. Marr Link
Sgt. Robert Morris, D-Day Paratrooper, Warrensburg, Missouri
Son of Mr. and Mrs. Glen Morris
2014 Sgt. Robert Morris
Sgt. Robert Morris, an 88-year-old World War II veteran who attended commencement to see his granddaughter Jennifer Morris graduate. He spent half of the war in captivity in Germany and received two purple hearts. Morris, a member of Phi Theta Kappa at KCKCC, was also recognized for what she has overcome on her path toward graduation. She is the first in her family to attend college and get a degree. After numerous setbacks including a severe car accident, losing everything in Hurricane Katrina and drug relapse, she has successfully completed her associate's degree and will continue her education at the University of Kansas.




Frank Spicer (1916 - 2010), 94, passed away on Saturday, November 27, 2010, at the Missouri Veteran's Home, Warrensburg of complications resulting from pneumonia.



Spicer served in
World War II
as a Crew Chief in the Army Air Corps from November 1941 until August 1945. He was awarded the Presidential Citation and the Air Medal with two Oak Leaf Clusters for Valor for his bravery on D-Day. He also received seven
bronze stars
for campaigns in the Rhineland, Central Europe, Ardennes, Northern France, Southern France, Normandy, and Italy. He was the recipient of the American Defense Service Ribbon, three Overseas Bars, a Unit Citation Badge and the Good Conduct Medal.
Mr. Spicer was a well-known and respected farmer, cattleman and dairyman in Johnson County. He was born August 17, 1916, at Route 1, Centerview, MO, the son of Vivian Edward and Ida Mitchell Spicer.

After the war, he and Katye moved to Johnson County where he returned to the family farm. Mr. Spicer and his late wife, Katye, were long-time members of the Blackwater Methodist Church. Mr. Spicer was the former president of the Johnson County Farm Bureau and served on the boards of the Mid-America Dairy Board, Soil Conservation, M.F.A. and was member of the Federal Land Bank Board for twenty-four years. He was also a lifetime member of the Sedalia West Central Missouri Archaeological Society. During the last two and a half years of his life, he resided at the Missouri Veterans Home, Warrensburg where he was President of the Neighbors' Association. On September 30, 2009, he participated in an Honor Flight trip to Washington, D.C. with 39 other WWII veterans. At 93, he was the oldest person on the trip and one of the oldest veterans ever to make an Honor Flight trip.
He was preceded in death by his wife, Katye Nichols Spicer in 2007. He is survived by his daughter, Kathleen Spicer Doyle and her husband, Robert, of Overland Park, KS and one granddaughter, Karen Doyle Poland and her husband, Valor Poland of Seattle, Washington.
The Daily Star Journal by Jack "Miles" Ventimiglia, Editor, Saturday, January 30, 2016
WWII Veteran King Roberson awarded French Legion of Honor
On January, 29, Consul general of France Vincent Floreani presented the French Legion of Honor to WWII Veteran King H. ROBERSON in Warrensburg, Missouri.
Mr. King Roberson entered active duty in January 1943. He served with the 9th U.S. Army, 544th Quartermaster Headquarter Group, 532nd Service Company. From 1943 until December 20, 1945, Private 1st Class Roberson served with honor, distinction and courage in particular during the Normandy campaign and throughout France as the troops progressed toward the eastern front.
Mr. Roberson and his company landed on the second day of the Normandy invasion. M. Roberson along with about 40 members of an all-black platoon had the dangerous mission of transporting food, ammunition, clothes and various supplies to the U.S troops on the front lines. But the 532nd service company was more than a supply force; it provided many essential services, including guarding enemy prisoners and, the prompt collection and careful identification and burial of the fallen soldiers. Mr. Roberson witnessed the worst of the conflict, and his work behind the front lines was vital to the war effort.
France will never forget!
Watch the video:
World War II veteran receives French Legion of Honor in Warrensburg, Missouri
- 41 KSHB News - Kansas City.
Albert R. White, Jr.
I commemorate my father who landed at Omaha Beach on this day. 24 hours later his 81mm mortar Company had been wiped out. He had crawled all night to deliver a message to a mortar Company near his position in the dark. Upon his return the next morning he found every member of his Company he had trained with at Camp Picket, VA dead. He crawled back to the adjacent mortar Company a second time after night set in. Dad recalled hearing the enemy speaking German and could smell their cigarettes they were smoking. It took him all night to get there. My dad, Albert R. White, jr. A hero in my eyes with the M1 carbine in front, with his new platoon brothers, after he became Staff Sergeant. I asked dad what the message was that he had delivered and he told me, "Enemy troops between us, coordinate fires at 0600." Dad could never talk about the day of the landing until well after he retired and never talked about the fire mission on the German encampment at 0600 the next day other than to say, "They got what they deserved for killing my friends." Thanks, Dad for showing me how and what it means to be a Soldier! David White.
bruceuhler@gmail.com